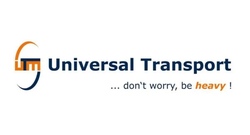 Batorowo, ul. Stefana Batorego 101
62-080 Tarnowo Podgórne
wielkopolskie, Poland
Please remember, during the contact, mention Poland-Export
We speak foreign languages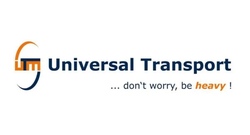 Company description
Grupa Uniwersal Transport powstała w 1953 r. Od ponad pół wieku działalności świadczy kompleksowe usługi transportowe oparte na najlepszych rozwiązaniach. Obecnie jest jedną z wiodących firm oferujących usługi transportu ciężkiego i ponadgabarytowego w kraju i zagranicą. Firma Uniwersal Transport Poznań z siedzibą w Batorowie k/Poznania jest polskim odziałem, który powstał w 1998 roku i jest jednym z 19 oddziałów i biur sprzedaży działających na terenie całego Świata a między innymi na terenie Niemiec, Czech, Rumuni czy Wenezueli.
Zapewniamy pełną logistykę oraz kompleksowe rozwiązania związane z przewozem maszyn i urządzeń budowlanych, rolniczych, konstrukcji stalowych i betonowych, elementów wyposażenia fabryk i ich infrastruktur. Firma posiada specjalistyczny i silnie rozbudowany park maszynowy pozwalający swobodnie transportować pojazdy szynowe, elementy elektrowni wiatrowych i inne konstrukcje budowlane.
Połączenie kompetentnego planowania, szkoleń i kursów podnoszących kwalifikacje zawodowe naszych pracowników oraz stałe inwestowanie w park pojazdów firmy gwarantuje pewną, bezpieczną realizację krajowych i międzynarodowych usług transportowych.
Nasze długoletnie doświadczenie w zakresie logistyki budowlanej czyni z nas rzetelnego partnera szczególnie gdy chodzi o realizację kompleksowych projektów logistycznych.
Keywords
international, shipping, transport, company, services, road, heavy-loaded, heavy, oversized, specialised, above, average
Company offer
Up to 3.5t DMC
Up to 18t DMC
24t DMC
40t DMC
Photos
Video
Preferred directions of export
France
,
Norway
,
Germany
,
Lithuania
,
Netherlands
,
Spain
,
Denmark
,
Czech Republic
,
Belgium
,
Austria
,
Byelorussia
,
Ukraine
,
UNIVERSAL TRANSPORT Polska Sp. z o.o.
Batorowo, ul. Stefana Batorego 101
62-080 Tarnowo Podgórne
wielkopolskie, Poland
Please remember, during the contact, mention Poland-Export
We speak foreign languages






www.universal-transport.pl