Zakład Mięsny Wierzejki J. M. ZDANOWSCY Sp.j.
Płudy 21
21-404 Trzebieszów
lubelskie, Poland
Please remember, during the contact, mention Poland-Export
Company description
Meat Processing Plant "Wierzejki" deals with the slaughtering, cutting and selling of a wide assortment of meats as well as meat products such as cold cuts and ready-to-eat meals. We prepare products from all technological groups of meat industry. Our products include traditional Polish cold cuts with their distinguishing look and smell. We follow proven recipes which are appreciated by our customers and win awards in prestigious competitions.
The greatest success that has recently been achieved by "Wierzejki" is the opening of a modern plant in Płudy. The plant was designed and built to the EU standards and regulations in force. The plant is able to slaughter as many as 1 500 pigs and 300 cattle daily out of which more than a half can be allocated to trade as pork carcasses and beef quarters. The Meat Processing Plant "Wierzejki" produces about 80 tons of pork and beef elements as well as processed meat assortment (meat products and ready-to-eat meals).
The offer of "Wierzejki" includes:
• pork meat in the form of carcasses and all assortment of pork elements such as loin, leg, collar, shoulder etc.;
• beef meat in the form of carcasses and quarters as well as beef elements such as: hindquarter, roastbeef, entrecote, tenderloin and meat from the round;
• traditional Polish cold cuts such as hams, smoked meats, sausages and others.
The source of meat we process are animals bred on farms situated in the Podlasie and Lublin districts of Poland considered some of the cleanest regions in Europe.
"Wierzejki" has a network of about 150 own selling points nearly half of which are situated in Warsaw or its close neighbourhood.
We will be pleased to cooperate with you.
Keywords
pork, loin, ham, neck, shoulder, pistole, beef, roast, steak, tenderloin, smoked, meet, sausage
Photos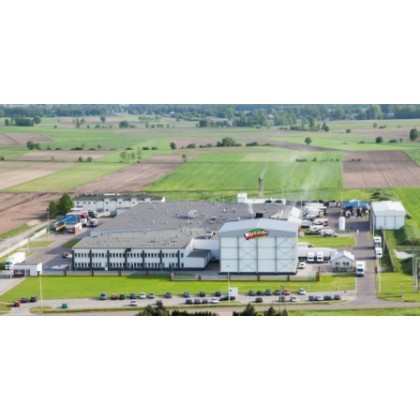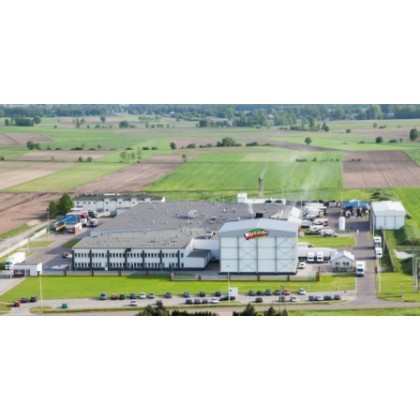 Zakład Mięsny Wierzejki J. M. ZDANOWSCY Sp.j.
Płudy 21
21-404 Trzebieszów
lubelskie, Poland
Please remember, during the contact, mention Poland-Export
wierzejki.pl