ul. Tarnogórska 12A
42-677 Szałsza
śląskie, Poland
Please remember, during the contact, mention Poland-Export
Company description
We offer:

Transportation of construction equipment (loading machines, excavators, road rollers, etc.)
Transportation of agricultural equipment (harvesters, tractors, silos etc.)

Other transportation (transformers, steel constructions, concrete blocks, motor boats, army equipment, etc.)



AutoExpert means also forwarding. Inspection and execution of every shipment – from moment of placing an order until cargo is unloaded – is accomplished by our experienced forwarding agents. Direct contact of our dispatchers with drivers provides exact control over transportation course.



Being concerned for customers, we accomplish not only road transportation but we deal also any associated formalities related to any order.

setting the cargo haulage route,
reorganization of road traffic (VLM),
obtaining proper permissions,
pilotage,
police escort,
domestic and foreign cargo insurance,
transportation under TIR label


In order to accomplish over-dimensional transportation, specialist semi-trailers are used, which are selected individually for specific transportation order. Prices suggested by AutoExpert are established separately according to customer order.

Keywords
transport, loads, with, over-average, dimensions, above-average, heavy, specialist, abnormal, pilotage, freight, forwarding
Photos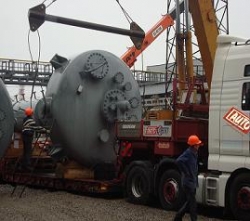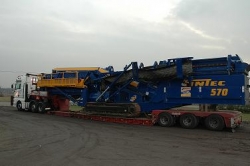 EXPERT S. Majewski Sp.J.
ul. Tarnogórska 12A
42-677 Szałsza
śląskie, Poland
Please remember, during the contact, mention Poland-Export
www.expert.gliwice.pl