Selected categories:
Upcoming events

2019
24-10-2019
Show others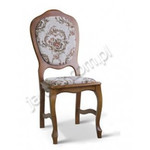 ul. Rolnicza 8
44-240 Żory
śląskie, Poland
Please remember, during the contact, mention Poland-Export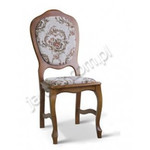 Company description
Jardex is a manufacturer and exporter of high quality upholstered furniture. We manufacture armchairs, dining chairs and recliners using beech or oak frames for domestic and contract markets. We import fabrics and offer a wide selection. Fabrics can be fire-retardant. We offer a two-year guarantee on all our products.
Our furniture is currently offered to the French, German, Polish and British markets. We cooperate with retailers, wholesalers, buying groups and chains.
Gordon Milne, M7 Polska, is our export agent
Tel.+48 601 918 763
Keywords
export, chair, quality, side-chair, armchair, hotel, contract, lobby, bar, café, restaurant
Photos
Preferred directions of export
Europe
,
Jardex
ul. Rolnicza 8
44-240 Żory
śląskie, Poland
Please remember, during the contact, mention Poland-Export
www.jardex.com.pl