Search parameters
In order to search for a desired phrase, fill in one or more of the below text boxes and then click the 'Show' button.
Displaying results: 1 - 10 from 15 found
Offer displayed:
74

Ostergade 10
5580 Nr. Aaby
Denmark
We are looking for a company who can print some
large banner in eks. PVC or textil materiel.

Offer displayed:
44


Jl. Abdullah Lubis No. 30A
20222 Medan
Indonesia
Offer displayed:
30


448, Keshav Nagar, Vaishali Nagar
305001 Ajmer
rajasthan, India
We are Manufacturer Exporter of Book binding cloth
Buckram, crepe paper, gauze & mull cloth, calico,
paper lined Mull, covering cloth, security cloth,
release liner cloth, spine reinforcement material

BlockA6, Nan'an Science & Technology Park, Hao'si, Shajing Street, Bao'an District
518104 Shenzhen
China
Offer displayed:
48

Kuntsevshchina str., 4-310
220217 Мinsk
Byelorussia
Предлагаем справочник "Спутник мирового
бизнеса"(Настольную книгу экспортера-
импортера,изданную при участии внешне-
политически

Jl.MH Thamrin No.178
10340 Jakarta
Indonesia
Offer displayed:
57

Jln Permata Hijau Perum Permata Anyar Bl B-2/8, Pemecutan Klod, Denpasar Barat
80119 Bali
Indonesia
www.mitra-cendana.com
Jl. Raden Saleh No.81 Cikini
10330 Jakarta
Indonesia
Geislinger Str. 32
70327 Stuttgart
Germany
Offer displayed:
59


Jl. Gub. Kertajaya V Raya No.39-41 ABC
60281 Surabaya
Indonesia
inkjet print heads
industrial inkjet printheads
ink cartridges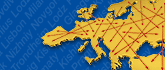 Help needed ?
If you have not found the desired product, company, service or the searching results are not satisfactory for you, do not hesitate to contact us and tell what you are looking for or what you need. We will send your inquiry directly to the interested companies.

Write to us