Search parameters
In order to search for a desired phrase, fill in one or more of the below text boxes and then click the 'Show' button.
Displaying results: 1 - 4 from 4 found
Offer displayed:
418

Room B, Floor 6, Tower Middle, Junhui building, TiYuXi Road TianHe District
510000 Guangzhou
China
This is Hong Kong Boliya Packs Products Limited,
the leading manufactures of packaging in China.
We are mainly line in glassware like wine bottle,
wine glasses, 6000 kinds items.

Offer displayed:
328

Riyadh 11672, P.O.BOX 88560
Riyadh
Saudi Arabia
Glass and gift item from crystal.

Offer displayed:
381

Fu Qiang Bei Lu, Zaoqiang
053100 Hengshui
China
Glass bongs.
Smoking pipes.
Glass water bongs.
Color pipes.

Offer displayed:
160

No.26- 17 Shahrivar Str. Aboureihan Ave
517374695 Tabriz
Iran
Sahand Jame Tabriz is the producer of different
types of colored, patterned, white and wired glass
in different dimensions, size and thickness.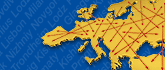 Help needed ?
If you have not found the desired product, company, service or the searching results are not satisfactory for you, do not hesitate to contact us and tell what you are looking for or what you need. We will send your inquiry directly to the interested companies.

Write to us