Matching categories:
Upcoming events

2019
24-10-2019
Show others
Search parameters
In order to search for a desired phrase, fill in one or more of the below text boxes and then click the 'Show' button.
Displaying results: 1 - 3 from 3 found
Room 2303-2305, The 4th Tower, Dong Jun Plaza, No.836 of Dong Feng Dong Road, Yuexiu District
510000 Tianhe
anhui sheng, China
Phone. +86 2022071825
Fax. +86 2082579220
Luis Álvarez Lencero, N3, planta 3, oficina 1
06011 Badajoz
badajoz, Spain
Offer displayed:
976

NO.29, Houshantou Road, Shenqing Industrial Area, Guankou Town
361023 Xiamen
China
Locks Manufacturer
Locks OEM
Security Locks
Door Locks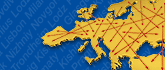 Help needed ?
If you have not found the desired product, company, service or the searching results are not satisfactory for you, do not hesitate to contact us and tell what you are looking for or what you need. We will send your inquiry directly to the interested companies.

Write to us