Closest traning

2019
12-10-2019
Show others
Search parameters
In order to search for a desired phrase, fill in one or more of the below text boxes and then click the 'Show' button.
Displaying results: 1 - 8 from 8 found
Offer displayed:
647

Am Nordseekai 8
73207 Plochingen
baden-württemberg, Germany
Aluminium all kinds.
Copper, E-Motors, Birch Cliff, Cu Millberry, etc.
Brass, Honey Brass, etc.
Stainless steel, 304, 316, etc.

MSPlastic Recycling
Offer displayed:
584

Smella, Koutour, Elgharbya
31756 Tanta
Egypt
HDPE Regranulated (Extrusion-injection-blow).
PP Recycled pellets (injection & extrusion).
PET Flakes.
PS Reprocessed.

Thanhtuan Company
Offer displayed:
573

04 Phan Boi Chau
10000 Hanoi
Vietnam
We are trade company in Hanoi Viet Nam.
We want to buy steel scrap, every month
500-1000MT. Pls send offer. Best Regard.

Jalaka 60b
50109 Tartu
Estonia
Offer displayed:
437

Westhafenstraβe 1
13353 Berlin
Germany
Drum Clean Recycling Sp. z o.o. offers:
three types of IBCs: reconditioned, rebottled
IBC, steel and plastic drum
recycled HDPE resin manufacturing

1215 North Grove Street
92806 Anaheim
United States of America
Offer displayed:
445

Majoránová 14783/47
82107 Bratislava
Slovakia
PET bottles recycling line
PET flakes producing line
crushing and washing line

Offer displayed:
406

2520-2522, B plot, Wanda Square, Tongzhou District
100000 Beijing
beijing shi, China
water treatment
RO membrane manufacturer
ISO 9001, NSF, WQ
one of the most famous ro membrane manufacturer in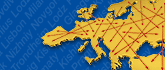 Help needed ?
If you have not found the desired product, company, service or the searching results are not satisfactory for you, do not hesitate to contact us and tell what you are looking for or what you need. We will send your inquiry directly to the interested companies.

Write to us