Search parameters
In order to search for a desired phrase, fill in one or more of the below text boxes and then click the 'Show' button.
Displaying results: 1 - 2 from 2 found
Offer displayed:
362

P.O. 10708
70181 Jerfferson, LA
United States of America
Full Service Contract Warehouse/Distribution in
New Orleans, LA. 100,000+sq. ft. dock height
facility. Experts at handling pipes, alumn bars,
extrusions, sheets, food, lumber, construct matls.

Offer displayed:
351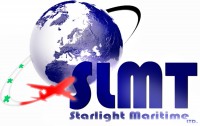 00964 Baghdad
Iraq
Air flight company to forward cargo to Iraq.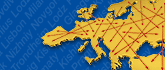 Help needed ?
If you have not found the desired product, company, service or the searching results are not satisfactory for you, do not hesitate to contact us and tell what you are looking for or what you need. We will send your inquiry directly to the interested companies.

Write to us