Selected categories:
Back
Upcoming events

2019
24-10-2019
Show others
Search parameters
In order to search for a desired phrase, fill in one or more of the below text boxes and then click the 'Show' button.
Displaying results: 11 - 20 from 110 found
Offer displayed:
1353


Atlasa str.5
LV1026 Riga
Latvia
BMG is providing a full metalworking service.

Offer displayed:
1373

Unec 25
1381 Rakek
Slovenia
Dynacast is a global leader in Zinc die-casting.

Offer displayed:
1315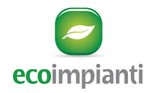 Via Torricelli
20020 Solaro
Italy
Every kinds of surface treatment metals;
Central storage and Piping process fluids;
Scrubbers,Tanks in plastic materials:PP, PVC.
Visit our corporate site for more information!

Offer displayed:
1228

Xiwangzhuang Industrial zone, Anping County, Hebei Province
053600 Hengshui
China
Manufacture in stainless steel wire mesh
ultra-thin stainless steel wire mesh, welded mesh
chain link fence, barbed wire, wire mesh fence
stainless steel wire cloth for screen printing.

Offer displayed:
1134

Yugong Road, Industrial and Technological Park
454650 Jiyuan
henan sheng, China
US-China joint venture, produce drilling tools.
Such as Drill collar, Heavy Weight Drill pipe,
stabilizer, spiral drill collar,
kelly, non-magnetic drill collar.

Offer displayed:
1196

Room 405, Fangxing Building, Xueyuan Road No.30, Haidian District
10083 Beijing
China
Hold Fortune (Beijing) Industry Co.,Ltd
hydrogen storage alloys, hydrogen storing
& purify; metal powders.
Many kinds of rare-earth metals.

Offer displayed:
1113

Ikitelli Organize Sanayi Bolgesi Metal-İs Sanayi Sitesi 4.Bloc No:2
34520 Istanbul
Turkey
Eloxal rectifiers and coloring transformers,
battery charge rectifiers - transformers,
surface rectifiers for automation systems.
Chrom - Nichel - Aluminium surface rectifier.

Offer displayed:
1037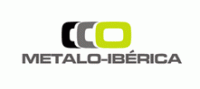 Zona Industrial, Ap. 63
3854-909 Albergaria-a-Velha
aveiro, Portugal
Scaffolding -Adapt-Nor48-Towroc-Forteko.

Offer displayed:
1159

Str. Soimoseni Nr. 32
440111 Satu Mare
Romania
The company`s profile is under pressure and
static chill casting of aluminium alloy.
We are looking for new partners.

Offer displayed:
1053


Revolutiei Av. No. 7
300054 Timisoara
Romania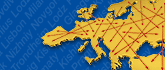 Help needed ?
If you have not found the desired product, company, service or the searching results are not satisfactory for you, do not hesitate to contact us and tell what you are looking for or what you need. We will send your inquiry directly to the interested companies.

Write to us