Displaying results: 1 - 1 from 1 found
Offer displayed:
7108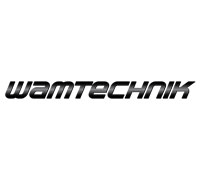 ul. Techniczna 2
05-500 Piaseczno
mazowieckie, Poland
Wamtechnik Sp. o.o.- supplier of power sources.
Authorised distributor of: Panasonic, Saft, ARTS,
Varta, LG-Chem, Samsung, Molicel, Cadex, FDK,
HIOKI, Kokam, Byd, EVE. Offer: design, production,
certification of battery sets in the Li-Ion
technology (LiPO, NCM, NCA, LFP), nickel
technology (Ni-Mh, Ni-Cd) and primary cells;
distribution of batteries and accumulators;
maintenance-free acidic -lead accumulators in
AGM i GEL technologies; R&D services.

Keywords:
accumulator, battery, package, lit, alkaline, nickel, agm, vrla, gel, acidic, distributor, power, supply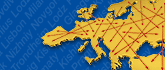 Help needed ?
If you have not found the desired product, company, service or the searching results are not satisfactory for you, do not hesitate to contact us and tell what you are looking for or what you need. We will send your inquiry directly to the interested companies.

Write to us