Without registration – Get a Polish interpreter online immediately
1.
Top up your balance at land line/ mobile
here
2.
Call 0048 33486 2001 for menu in English and Choose the language of interpretation (Polish-10)
3.
Enter your destination number (to Poland ex: 0048...) and press # (Alternatively just press 1 and # and hold the line – you can use interpretation in your hands free set.)
01.01.2010
ConverteR Interpreting System kicks off
Since the beginnings of its activity many contracts for telephone interpreting have been signed with key accounts. Harnessing traditional interpreting into an ultra modern telecommunication solution allows us to offer many configurations of the available service. Attractive system of discounts has been implemented enabling anyone to take advantage, making oneself understood in Polish by merely speaking your language, e.g.: English.
CONVERTER offers telecommunication support services and provides solutions based on the modern system of telephone interpreting. This modern technology and unique software solutions allow arranging three way calls facilitating interpreted calls triggered immediately from any telephone, both for incoming and outgoing calls.
Using your hands free set you can change the CONVERTER service into your personal interpreter. This solution proves extremely useful while travelling or during business meetings abroad. It is not necessary to buy or install any equipment or software to use the CONVERTER service. Ordinary cellular phones meet all requirements of the system as well as land lines, from which it is possible to call 07XX. Which number to dial, 0708 870 970 or 033 486 2000, depends on whether one's telephone number is registered with CONVERTER or not.
Go to the payment for a service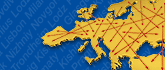 Help needed ?
If you have not found the desired product, company, service or the searching results are not satisfactory for you, do not hesitate to contact us and tell what you are looking for or what you need. We will send your inquiry directly to the interested companies.

Write to us